HY7714 to improve skin health from the inside
Skin health functional lactic acid bacteria HY7714… Wrinkle improvement - Proven effect such as increased moisture content
Recently completed NDI listing through the US FDA
The best alternative for promoting inner beauty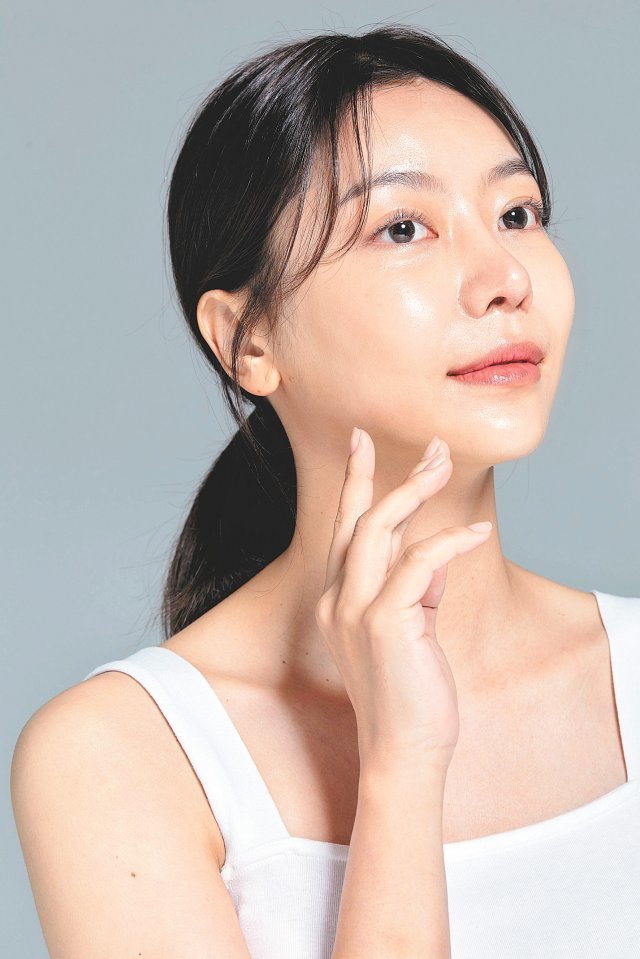 Although the onset of spring has passed, the winter breeze remains the same these days, and cold and dry weather continues due to the fierce cold wave in late winter, and skin concerns are deepening. This is because environmental factors that can adversely affect skin health, such as dry and cold winds, indoor and outdoor temperature differences, and winter ultraviolet rays, are scattered.
​
Just as we can maintain our lives only when we drink water, we need to eat and drink well. In that sense, moisturizing is the basis of skin health care. In general, functional cosmetics or mask packs are used for skin moisturization.
​
Recently, as more and more people manage their skin health through food due to the increase in self-care people trying to take care of their own health, interest in Inner Beauty, which means growing healthy skin, is also growing every year. According to the Korea Health Functional Food Association, the size of the domestic inner beauty market surpassed 500 billion won in 2019 from 50 billion won in 2011. According to the industry, the market is expected to grow further to 1.2 trillion won this year.
​
Recently, probiotics have emerged as a new alternative to skin health. This is because various studies on probiotics and microbiome are revealing the functionality of skin health one after another.
​
hy's "Lactobacillus plantarum HY7714" is the first skin lactic acid bacteria in Korea. It is a Korean-style probiotics separated from breast milk of healthy mothers, and has the best collagen precursor production effect among 5,000 hy-owned strains. Collagen precursors can affect skin moisturization in the form before collagen. The Central Research Institute took three years to select strains through its own screening.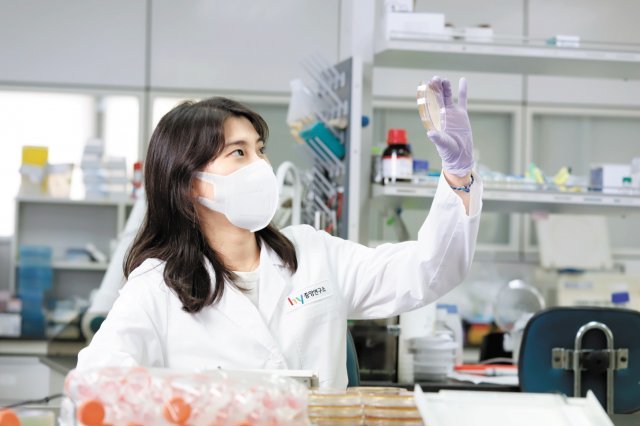 HY7714 is a probiotics with a total of five functions, including not only moisturizing the skin but also helping maintain skin health from UV damage. In particular, as it is an individually recognized raw material, not a notification-type raw material, a human body application test was also conducted to secure evidence for skin health functionality.
​
A total of 110 people participated in the human body application test, randomly assigning a control group and a test group, and measuring skin indicators after ingesting the strain for 12 weeks. As a result of the test, the group who consumed HY7714 showed significant results in a total of five items: △ improvement in skin wrinkles △ improvement in skin elasticity △ increase in skin moisture loss △ improvement in skin gloss. It has also completed domestic and international proof of functionality and safety. It was the only skin health functional probiotics in Korea that was recognized as an individual recognized raw material by the Ministry of Food and Drug Safety in 2015. Last year, NDI registration was also completed through the U.S. Food and Drug Administration (FDA). It has prepared a bridgehead for overseas sales.
​
HY7714 is a multi-functional material that can take care of skin and intestinal health together, said Lee Jung-yeol, head of the hy Central Research Institute. "It will be the best alternative to practice true inner beauty."
​
Hy is also conducting further research on the correlation between skin and intestinal health. In 2020, the international renowned academic journal "PLOS ONE" announced that HY7714 intake will improve intestinal microbiome. This supports the 'skin-gutaxis' theory that the intestine and skin are closely connected. A study published in Applied Science in 2021 identified that the effective functional component of skin-gutaxis is extracellular polysaccharide (EPS. Through this study, the value of HY7714 has been increased as a next-generation skin health functional probiotics to replace collagen.
Article Source: Dong-A Ilbo reporter Park Yoon-jung ongoh@donga.com